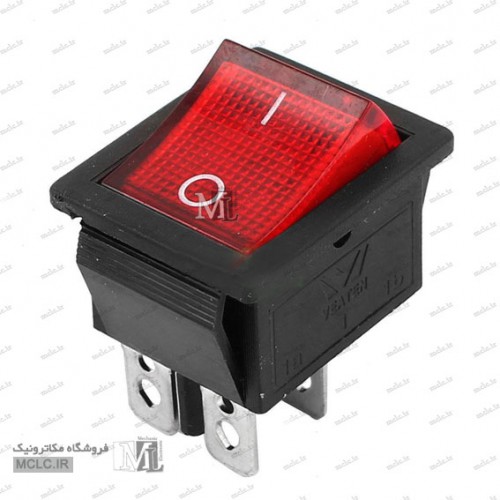 ACCESSORES
RED LIGHT PANEL MOUNT ROCKER SWITCH 4PIN 16A IN SWITCHES & BUTTONS
Large Logic Rocker Key 16 A Degree Double
This key is generally used on electrical appliances and, given the large size of the key, makes it easy for the user to turn off and turn on the shield. This product is produced in different qualities in terms of the platinum inside the key as well as the body material, which results in the quality and in particular the actual flow that can be tolerated by the key.
This model is 16 ampere grade and has a low quality. We recommend that you view and select this product in a good quality sample.
GENERAL SPECIFICATIONS
USAGE
PRODUCTION
TECHNICAL LEVEL
SEMI PROFESSIONAL
MADE IN
CHINA
BENCHMARK
2/5
STANDARDS
CE
WARRANTY
NO
RED LIGHT PANEL MOUNT ROCKER SWITCH 4PIN 16A