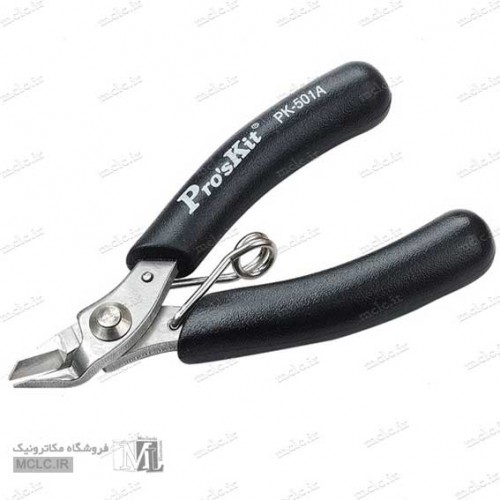 MICRO CUTTING PLIER PROSKIT 1PK-501A
The chipboard is a nail clip for cutting thin wires and electronic components. The main difference between the china's china and the Chinese wire is in the design of the cutting blades, which is thinner than the wire, and is angled to the nibble, which allows the cuttings to be cut from the lowest point.
The China 1PK-501A Mini Painter, which is Taiwan's Priskite product, is an ultra-small, delicate chip that allows the steel blade to cut off various types of wires. The ergonomic design, the stylish look of the China Foam, has made it one of the most hands-on chains on the market.
Property:
Stainless steel stainless steel blade
Spring mechanism for opening the tine
Light and small for delicate work
Overall length: 90 mm
Capable of cutting copper wire up to 1.3 mm in diameter
GENERAL SPECIFICATIONS
MADE IN
TAIWAN
WARRANTY
YES
MICRO CUTTING PLIER PROSKIT 1PK-501A