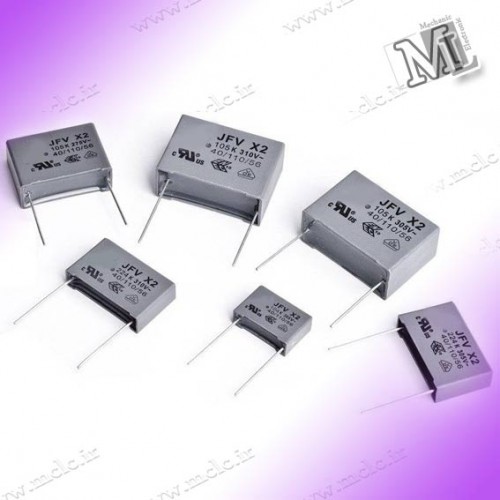 330nF 400v 150'C Metallized Polyester Film Capacitor
MKT
Film Capacitors 
types of capacitors
dielectric properties
metalised paper
Teflon etc
 capacitance ranges
voltage rating
Metal Hermetically Sealed (Rectangular & Round) 
where the capacitor is encased in a metal tube or can and again sealed with epoxy.
with all the above case styles available in both Axial and Radial Leads.
CAPACITOR SPECIFICATIONS
CAPACITOR TYPE
MKT
CAPACITANCE
330nF
VOLTAGE LIMITED
400V
TEMPERATURE LIMITED
150
MKT CAPACITOR 330nF 400v
Views: 16350
Product Code:

MKT 330nF 400v | 330VAC

Availability: 656 & more
40,000ریال
5 or more 39,200ریال
25 or more 38,200ریال
از قیمت راضی هستید؟
اشتراک گذاری
Free Shipping
This product qualifies for free  shipping.
Tags: MKP